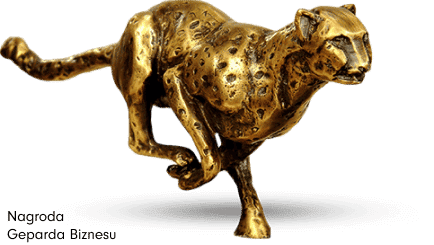 Prownes emerged as a result of the transformation of the Promas company, founded in 1989, which specialised in the manufacture of prototype machines and industrial equipment. It was one of the few companies in Poland which manufactured and supplied a wide range of comprehensive shop and display systems, including an innovative patented system offered on the market under the name "R6".
Connecting experience in the technological field with competence in creating functional, modern and designer spaces has allowed us to carry out hundreds of investments. We have received over a dozen industry awards and, most importantly, helped many entrepreneurs succeed.
What distinguishes our company is our turnkey approach, our original solutions and the fact that we handle furniture and equipment manufacture ourselves. Thanks to that, we are able to implement the most demanding and unique projects, "tailored for your business."
Our care for details and good design mean that your interior will not only be functional but also unique!
We are a true team
Loves what he does and puts his heart into it. A hard-worker and an attentive observer of architectural trends. Has an excellent understanding of space and likes to create unusual projects.

Father of two daughters, with three grandchildren.

His hobbies include skiing, cycling through forest trails and reading non-fiction literature, especially of the the inter-war period.

Zdzisław Skotnicki The founder

"(…) "You don't think your way to creative work. You work your way to creative thinking." George Nelson

Agata Skotnicka-HusiakThe owner

A Commercial Director, who has been working at the company since 1999.
Graduate of the Management programme at the Academy of Management and Administration in Warsaw. Supervises execution of contracts in financial and commercial terms, and supports customers in the leasing procedure. An optimist with a sense of humour, full of passion and love for travelling.

Anna SkotnickaCommercial Director

Project Manager at Prownes. Graduate of the Management and Marketing and Economics programmes at the University of Opole. She has been a part of the team since 2016. Ensures proper and fast execution of contracts on each stage. Loves cats, mountain trekking and good music. Full of energy and humour, thoroughly engaged in her tasks, determined and inquisitive.

Agnieszka StankiewiczProject Manager

Technical Specialist, Architect

An architect, graduate of the Faculty of Architecture and Urban Planning of the Katowice School of Technology. At the company, he handles the design, technology and supervision of construction works. Architecture and interior design are his passions and work at the same time. Other of his interests include automobiles and football. Approaches life with a smile on his face and takes on challenges with optimism.

Michał PotaczekTechnical Specialist, Architect

My ambition is creating interiors to which you return with the greatest pleasure. In my projects, I focus on originality and unique solutions, taking into consideration such factors as functionality, character and mood, which fulfil personal expectations of the customer. With passion and love I design interiors which are beautiful, modern, comfortable and functional. I aim to create space which is elegant in its simplicity, with emphasis on creating a mood that would reflect its individual character. For my part, I offer full engagement in the entire project process.

Agnieszka SoroczyńskaInterior Designer

Interior Designer, graduate of the Fine Arts Academy in Wrocław. She has 20 years of experience in designing commercial and private interiors. Prioritises modernity and simplicity. By using unusual solutions, she creates an interesting final result.

Justyna PoloczekInterior Designer

Zawsze pociągało mnie kształtowanie naszego otoczenia. Studia na Akademii Sztuk Pięknych we Wrocławiu pozwoliły mi rozwinąć te zainteresowania. Od ośmiu lat zajmuję się projektowaniem wnętrz, od sześciu – wspólnie z firmą Prownes.

Tomasz Jasina-Florek Interior Designer